Presenter: Tomeka Oubichon
Overview
Before you file your patent application, you need to conduct a prior art search. Learn to search databases used by patent examiners. This session will cover essential questions, including:
What are the benefits of searching?
Where can you search?
When should you search?
How do you search using USPTO search tools?
This session will be useful for inventors, entrepreneurs, and those who have a beginning to intermediate knowledge of patents and would like to learn more about patent searching.
Patent Searching Resources (PDF Download)
About the Presenter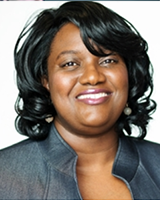 Tomeka Oubichon is the Eastern Regional Outreach Officer for the U.S. Patent and Trademark Office in Alexandria, Virginia.  Ms. Oubichon supports the strategic plans and goals of the agency with a focus on outreach and stakeholder engagement.
Ms. Oubichon has worked at the USPTO for over 15 years serving in various roles from Patent Searcher to Training Specialist. She has a Bachelor of Science degree in Biology and a Master's Degree in Library and Information Science.
Earn PDH Credits
U.S. IEEE members who have participated in an IEEE-USA Webinar can earn professional development hours (PDHs) from IEEE's Educational Activities Department by clicking here to request a certificate.*
*Please allow 7-10 days to receive a certificate.